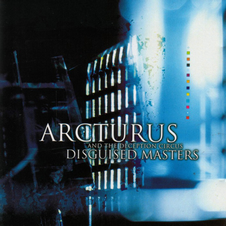 ARCTURUS
Disguised Masters
Jester Records
July 1999
192kbps

01. White Tie Black Noise (Designed by When)
02. Deception Genesis
03. Du Nordavind (1998 Re-recording)
04. Alone (Intellecto / Valle Darktrip)
05. The Throne of Tragedy (Phantom FX Jungle Remix)
06. La Masquerade Infernale (Valle / Hellhammer Reconstruction)
07. Master of Disguise (Phantom FX Remix with Gangstafications by S.C.N.)
08. Painting My Horror (G. Wolf Levitation Mix)
09. Ad Astra (The Magenta Experience)
10. Ad Astra (Ensemble Version)

DOWNLOAD HERE!