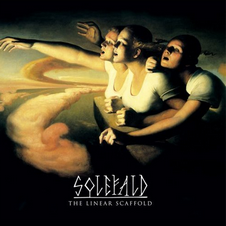 SOLEFALD
The Linear Scaffold
Avantgarde Music
(1997) Remastered re-release 2007
320kbps

Cornelius Jakhelln:
Vocals, guitar, bass (Sturmgeist, G.U.T., Castimoniae)
Lars Nedland (Lazare):
Vocals, synthesizers, drums (Carpathian Forest, Borknagar, Ásmegin)

1. Jernlov
2. Philosophical Revolt
3. Red View
4. Floating Magenta
5. The Macho Vehicle
6. Countryside Bohemians
7. Tequila Sunrise
8. When the Moon Is On the Wave

DOWNLOAD HERE!