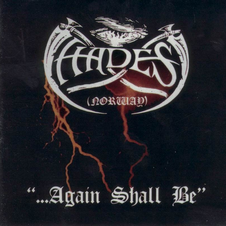 HADES (Hades Almighty)
...Again Shall Be
Full Moon Productions
June 1994

320kbps

1. Pagan Triumph
2. Hecate (Queen of Hades)
3. The Ecstacy of an Astral Journey
4. An Oath Sworn in Bjorgvin
5. ...Again Shall Be
6. The Spirit of an Ancient Past
7. Unholy Congregation
8. Glorious Again the Northland Shall Become
9. Be-Witched
10. In the Moonless Sky

DOWNLOAD HERE!