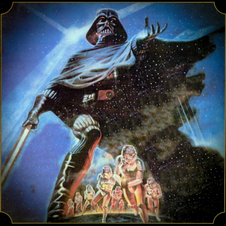 VONDUR
Striðsyfirlýsing
Necropolis Records
1995
Sweden
320 kbps

IT - Guitars, Bass (Ophthalamia, Abruptum, Incision, Brejn Dedd)
All - Vocals (Abruptum, War, Ophthalamia, Total War)

This is one of my all time favorite albums.
I know many people hate it.
But if you're looking for something different and unique this is IT!

1. Kynning - Einvaldnir Er Her
2. Dreptu Allur
3. Uppruni Vonsku
4. Kynning - Fjórði Ríku
5. Fjórði Ríkins Uppgangur
6. I Eldur Og Prumur
7. Vondur
8. Hrafnins Auga Er Sem Speglar Á Botni Af Satans Svartasalur
9. Eitt Bergmál Ur Framtiðinnar Dagar
10. Kirkjur Skola Brenna
11. Sigurskrift
12. Guð Er Dáinn
13. Ekki Krist - Opinberun I & II
14. Èg Daemi Oss Til Dauða
15. Ekki Nein Verður Saklaus
16. Beitir Hnifar Skera Djupur
17. Höfðingi Satan

DOWNLOAD HERE!