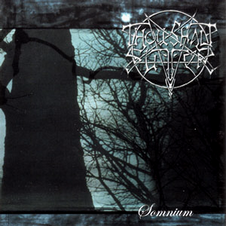 THOU SHALT SUFFER
Somnium
Candlelight Records
2000

Purely electronic with a strong classical influence,
created by Ihsahn alone.
It is very different to the
Death metal of Into the Woods of Belial.

1. Solum Visio Perfecto Est
2. Solum Somnium Completum Est
3. Solum Haec Visio Potest Mihi Dare
4. Absolutam Commoventem Suavitatem
5. Solum Hoc Somnium Est Verum Mihi
6. Non Possum Vivere Ante
7. Meum Sommium Esse Veritatem
8. Solum Tunc Possum Vivere
9. Vivam In Meo Somnio
10. Numquam Peribo

DOWNLOAD HERE!