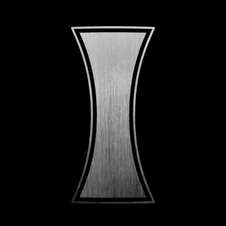 I
Between Two Worlds (limited-edition)
Nuclear Blast Records
2006
320 kbps

Abbath - Vocals, rhythm guitar (Immortal, Old Funeral,Bömbers)
Ice Dale - Lead guitar (Trinacria, Enslaved, Malignant Eternal)
T.C King - Bass (Sahg, Gorgoroth, Jotunspor, Shining)
Armagedda - Drums (ex-Immortal, ex-Amputation)

Lyrics written by Demonaz (ex-Immortal)

1. The Storm I Ride
2. Warriors
3. Between Two Worlds
4. Battalions
5. Mountains
6. Days Of North Winds
7. Far Beyond The Quiet
8. Cursed We Are
9. Bridges Of Fire (limited bonustrack)
10. Shadowed Realms Intro (limited bonustrack)
11. Shadowed Realms (limited bonustrack)

DOWNLOAD HERE!