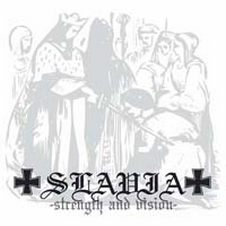 SLAVIA
Strength And Vision
Drakkar Productions
2007
->320kbps(VBR)

Jonas Aus Slavia - Vocal (ex-Disiplin, ex-Koldbrann)
Thurzur - Guitars (Taake, Deathcult)
Aindiachaí - Guitars (Taake, Druid)
Hoest - Bass (Taake, Thule)
Guest Vocals By Vicotnik

1. Pissdrained Castles of Gold
2. The Blasphemic Art
3. Divided by Three
4. Detector of Evil
5. Not Even Human Fucking Beings
6. The Ancient Light
7. The Abyss Desecrator
8. Trifolium Repens

DOWNLOAD HERE!