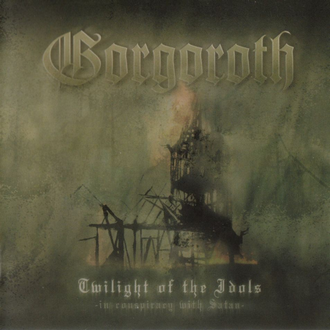 GORGOROTH
Twilight of the Idols (In Conspiracy with Satan)
Nuclear Blast
2003
192kbps

1. Procreating Satan
2. Proclaiming Mercy - Damaging Instinct of Man
3. Exit - Through Carved Stones
4. Teeth Grinding
5. Forces of Satan Storms
6. Blod og Minne
7. Of Ice and Movement...
8. Domine in Virtute tua Laetabitur Rex

DOWNLOAD HERE!