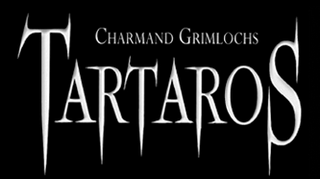 Tartaros was the solo project of EMPEROR's former live keyboard player
Charmand Grimloch (Joachim Rygg). He recorded the demo: The Heritage from The Past
before signing a record deal with Necropolis Records. This led to the release of
one Ep: The Grand Psychotic Castle and one full-lenght: The Red Jewel.
All hugely synth-driven melodic BM.
Discography:
THE HERITAGE FROM THE PAST
Demo, self released 1993
Released in a 500 units' tape edition
Personally i think this demo is brilliant.
Far better than his later stuff. Raw, cold
atmospheric BM!
Intro : den Forseglede Tid
Skimtet av det Siste Lys
The Heritage from the Past
Morkedalen
DOWNLOAD HERE!
THE GRAND PSYCHOTIC CASTLE
EP, Necropolis 1997
Intro
Dark Red Light Upon the Bomos
Images of the Mystic Sphere
Tones Towards the Empyrean
The Grand Psychotic Castle
DOWNLOAD HERE!
THE RED JEWEL
Full-length, Necropolis 1999
The Lamentable Sonata
The Ruby Mine
A Shape in Fair Disguise
Storm of Terror
Into the Faculty of Wonderful Secrets
The Red Jewel
In the Intense Domain of Grievousness
The 5th and the Hysteric
DOWNLOAD HERE!
Bonus:
Around the same time as the "Heritage.." demo
was made, Joachim also played in a Death/Black metal band
called Souls Domain. Their first, and only demo was released in 1994
SOULS DOMAIN
Travel to the Underdark
Demo, Self released 1994
Corvus Corax Chorale
Spirit of Emptyness
Call of the Unknown
The Eternal Warrior
Travel to the Underdark (live)
DOWNLOAD HERE!