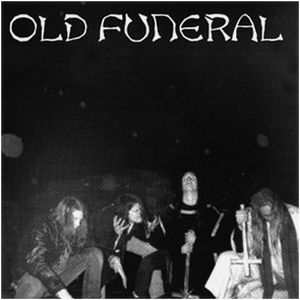 OLD FUNERAL
The Older Ones Best of/Compilation
Norway 1999
Hammerheart
Mp3 192kbps
Old Funeral was one of the first bands to form
in the Norwegian extreme metal scene,
getting its start in 1988. By 1992 the band had already dissolved.
Former members:
Abbath - Bass, vocals
Varg Vikernes - Guitar
Jörn I. Tonsberg - Guitar
Ali Gator (Tore Bratseth)- Guitar
Demonaz (Harald Nævdal)- Guitar
Padden - Drums
Tyr - Drums
Tracks 1, 2 and 3:
Olve (Abbath) on Bass and Vocals
Tore on Guitar
Padden on Drums
Tracks 4, 5, 6, 7 and 12:
Padden on Drums/Vocals
Vikernes on Guitar
Tore on Guitar
Thorlak on Bass
Tracks 8, 9, 10 and 11:
Padden on Drums and Vocals
Tore on Guitar
Jorn on Guitar
Thorlak on Bass
Abduction of Limbs
Annoying Individual
Skin and Bone
Haunted
Incantation
Devoured Carcass
Forced to be Lost
Alone Walking
Lyktemenn
Into Hades
My Tyrant Grace
Devoured Carcass (live)
DOWNLOAD HERE!